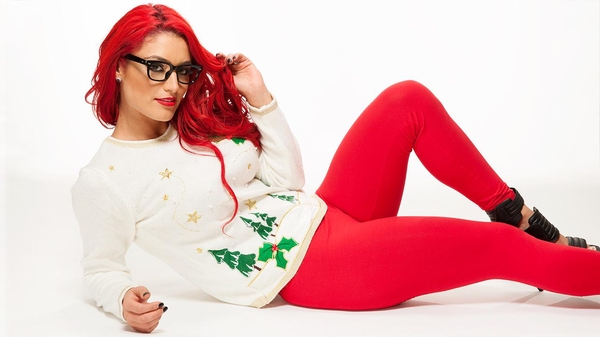 Eva Marie is the best Diva to ever appear in WWE.
I'll wait for you to catch your breath, stop your laughter, and otherwise prepare yourself to read this article.
It's true. She's the greatest. She is a future HOFer. She might not be blessed with fantastic in-ring abilities, but every time she appears in the ring, beside it, or backstage, people tune in. She is one of the most talked about Divas in recent memory, and has risen through the WWE's development system quicker than anyone else ever (probably). In addition to appearing on the wrestling shows, she's also become a mainstay on Total Divas. In this article, I present to you five reasons Eva Marie is the greatest Diva ever.
She Has Never Lost a Televised Singles Match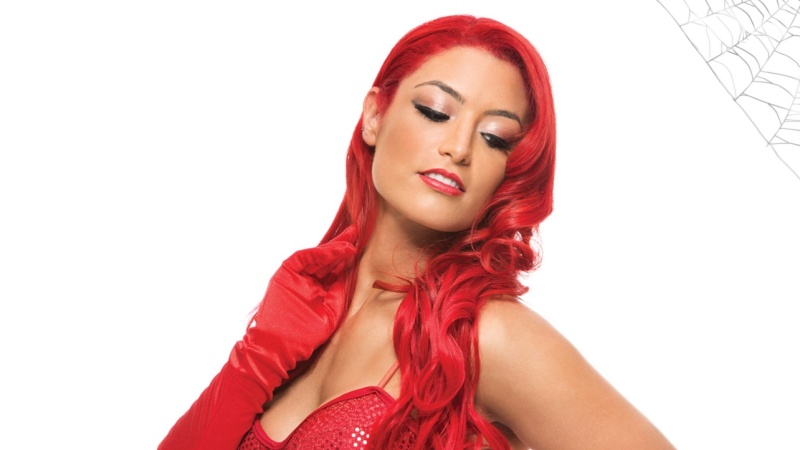 Singles matches are the true test of one's character, and Eva Marie has never lost a singles match on TV. That record speaks for itself. Since debuting on television almost a full year ago, on July 1, 2013, Eva Marie is undefeated in televised singles matches. How many other WWE employees haven't lost a singles match on TV? I think she's the only one. She bypassed NXT, while the likes of Rusev, Rose, and Bo Dallas all lost singles matches down there. Does Eva Marie have the longest undefeated streak in singles matches that is currently out there?
She Makes Everyone Else Look Great
Eva Marie is still incredibly raw in the ring. As I'll discuss in the next section, she rose through the developmental ranks in record time and as a result wasn't allowed to develop as a wrestler. Because of this, other Divas wind up having to do the majority of the work during matches in which she is involved. She puts over other Divas, propelling their careers forward. Where would the Bella twins be if Marie hadn't been their valet for a while? They looked better as a result of having to carry the majority of the matches. Marie let them improve in the ring by giving them experience wrestling on TV.
She Quickly Ascended Through the WWE Ranks
Eva Marie did not have professional wrestling experience prior to being signed by the WWE in early 2013. She debuted on July 1, just a couple of months after her signing. She did not spend months or years in NXT to practice wrestling and performing in segments on TV; she was called right up to the main roster almost immediately. Her first match was on August 18th, teaming up with Brie Bella against Maria Menounos (another non-wrestler, not someone easy to compete against) and Natalya, thrown right into the spotlight at SummerSlam Axxess. Since then she has continued to appear both on WWE TV and on Total Divas, and has competed in 17 televised matches to-date, including three of the four major PPVs since her debut. She was at SummerSlam (Axxess), Survivor Series and WrestleMania XXX.
She is Multi-Talented
Over her WWE career, Eva Marie has performed multiple roles with the company. She's been a backstage-segment-only employee, she's been a valet, she's been a wrestler, she's been a dancer, and she's dabbled in the art of being a referee. She has also taken on a prominent role on Total Divas, E!'s reality series, whose season 3 finale drew in over 1 million viewers. She's filled more roles than most of the top male Superstars, let alone the other Divas.
She Works the Smarks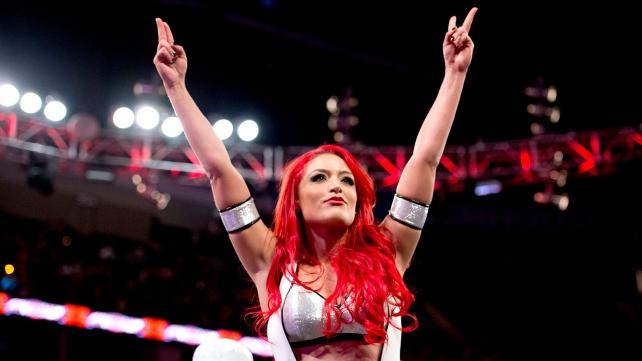 If you're unfamiliar with the term "smark," you probably aren't one. A "mark" is someone who gets excited in the manner the WWE intends — someone who either believes or suspends their disbelief in order to take in the events as if they're 100% real. A "smark" — a portmanteau of "smart" and "mark" — is someone who knows that wrestling is scripted, and doesn't necessarily cheer for heels and babyfaces like the WWE wants.
Eva Marie knows how to work over the smarks and put them in a position with which they're uncomfortable. Eva Marie is not a great in-ring Diva. But unlike most mediocre wrestlers who wind up being forgotten about, Marie gets talked about ad nauseam whenever she appears on TV. She gets legitimate heat in ways that only the likes of Vickie Guerrero are able to draw. Few WWE athletes — Superstar or Diva — are able to work over the "educated" audience like Marie can. Most Divas are barely able to get noticed; Marie can't not make an impression.
Conclusion
With an undefeated singles career, having filled multiple roles in less than a full year in the company, one of the quickest ascensions to the main roster ever, and an uncanny ability to draw legitimate heat from even the least giving of smarks, Eva Marie has proven in only a short time that she is the greatest Diva to appear in the WWE. And at only 29 years of age, she could continue to amaze us for another few years and truly cement her place in WWE history.