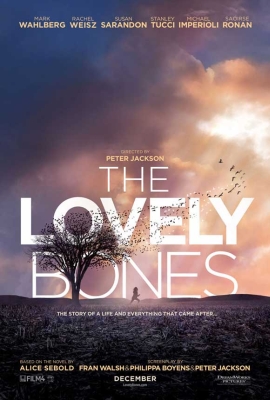 Of the 135 minutes of my life that The Lovely Bones robbed, somewhere around 30 minutes actually weren't too bad. The rest almost felt like torture. But in these 30 minutes, our narrator stopped talking, the plot actually seemed as if it was nearing a conclusion, and I actually found myself getting involved in the story. But in those other 100 or so minutes, I found myself nodding off, laughing at unintentionally hilarious scenes, or wishing that people would just move on with their lives. No such luck.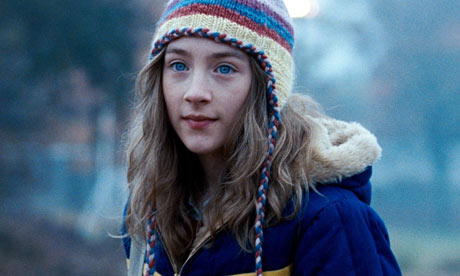 We begin with narration. Susie Salmon (Saoirse Ronan) informs us that she's in the unfortunate predicament of being dead. Too bad for her. We're told that, since this takes place in the 1970's, child abductions weren't reported on or even thought about. Apparently ignorance in this matter was rampant. She tells us who the murderer is, we see how he lures her, although we don't actually see the murder. The Lovely Bones is a PG-13 film, although the subject matter didn't seem family friendly to me. I mean, this 14-year-old girl is killed and it's implied that she's raped as well, but the film just skirts over this because that would keep it from being available for children to watch.
This is a mistake anyway, as I don't see many children wanting to sit through this. Everything wreaks of being an adult film: It's longer than two hours long, it deals with heavy themes and subject matter, and it's not a fun time watching the movies. I'm not sure how many kids would want to watch this film in the first place. Toning its content down so that it doesn't actually touch on the events that drive it ends up dramatically changing what we end up seeing, and also changes the effect this content has on the viewer.
Regardless, Susie is killed. Her father, Jack (Mark Wahlberg) is torn up by this. He spends most of the film's runtime either disappearing completely for whatever reason, or being the most determined man on Earth in trying to track down the killer. Her mother, Abigail (Rachel Weisz) also disappears for a lot of the film, although she makes her departure via a taxi cab en route to an orchard. Susie also had a sister, Lindsey (Rose McIver), who plays a large role later on, and a brother, Buckley (Christian Thomas Ashdale), who does absolutely nothing of importance.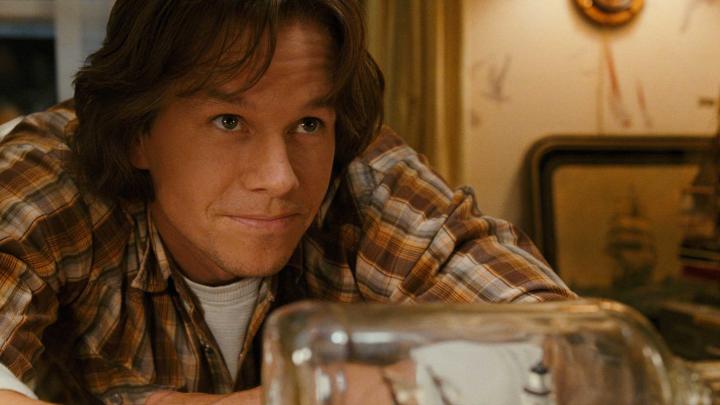 There's also an alcoholic grandmother played by Susan Sarandon, who spends most of her time in a comic relief role. She's played in such an over-the-top manner that it's difficult not to laugh at the antics that she gets up to. And yet, there's also something sad about seeing the way she "copes" with the loss of a granddaughter. Or at least, there would be if I cared at all about these people, which would require them to be real characters with personalities, feelings, motivations, and things that us organic lifeforms have.
Unfortunately, that's not the case except in regards to two characters. The first is Susie, but she's dead and on her way to Heaven, so there's not much more depth she can get. She is our narrator, so at least we understand what's going on in her head. the second is from a man named George Harvey (Stanley Tucci), our killer, and the only true constant of the film. When all other characters decide to be more or less important at whatever arbitrary point in time that is, he remains, always lurking in the shadows and being a generally creepy man. So, we understand his character because of this, and because of how wonderfully — if incredibly scarily — by Tucci.
This is the character who would be the primary reason behind the film working, even if that's not what happens. Other characters, including the one that we're supposed to be focusing on — Susie, if you've forgotten — come and go as they please, or at least as easily as the story forgets about them. I have no idea if the novel this film was adapted from has this same problem, but it seemed like the characters we were supposed to care about went away for great portions of the film, meaning we didn't have enough time with them to build that meaningful relationship.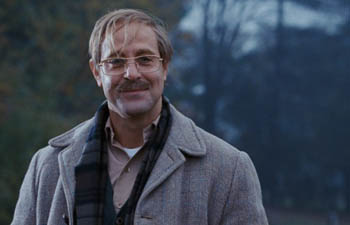 What results is a drama that doesn't have any depth, a fantasy that gets little focus, characters that don't do things that make a lot of sense, an annoying narrator who intervenes at the least opportune moments meaning tense scenes are reduced to tedium, and nothing actually seems to hold any weight to it. Not even murders of young women make you feel anything because of how the film skips around them and what they mean to people. In the end, I felt as if Susie's murder was more beneficial than anything else, and that's definitely not what I want to take from something that should be a tragedy.
I mentioned approximately thirty minutes that worked well. This time came near the middle, although it seemed like it would have made a fitting conclusion. It involved Susie sitting by and watching life on Earth, meaning she stopped talking and interrupting potentially interesting moments. It also had Jack learning more about the murder of his daughter, while also thinking about confronting who he believes is the killer. I actually felt thrilled at this time, although thirty good minutes out of a 135 minutes film does not make it a worthwhile endeavor.
The Lovely Bones is an overlong, inconsistent, poorly characterized film that also left me confused about what it felt about the murder of a 14-year-old girl. Is it worth your time? I don't believe it is whatsoever, save for thirty minutes where it gets kind of tense and a genuinely creepy performance from Stanley Tucci. But most of the film is a mess and doesn't deserve your 135 minutes. The PG-13 rating means that possibly heavy material is dumbed down, leaving the film without much weight. Save your time, as I felt robbed of mine.